INTRODUCTION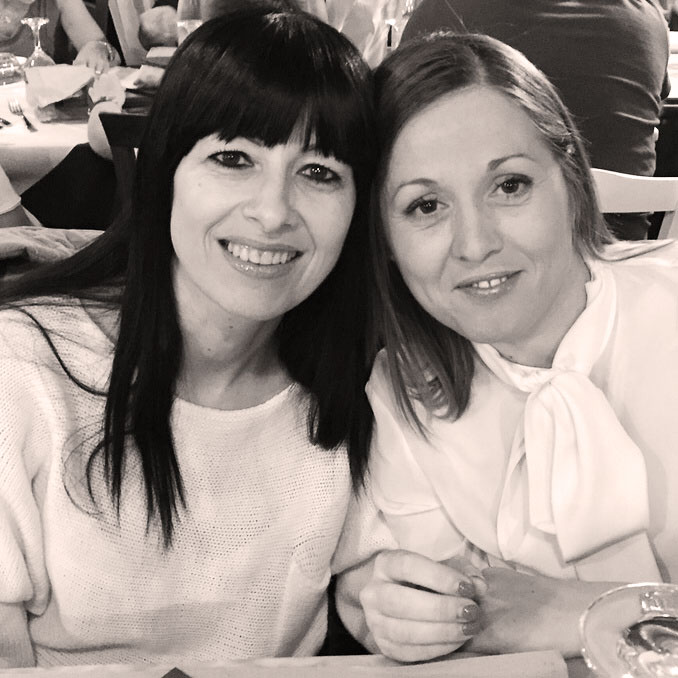 The "Ricamificio La Perla" by Barbara and Alessandra Bellacci is a firm born in the year 2000 from the intuition of three close sisters who developed the ability to interpret the fanciful farseeing extravagant needs of their Customers and Buyers on the crest of the fashion wave.
Since then their versatility and initiative have travelled along any path traced by their Customers' and their own needs, requests and ideas.
For these very reasons it would be reductive saying that Ricamificio "La Perla" only works on semi finished products, components, items of clothing, leather goods and so on;actually the Ricamificio:
makes hand paintings, embroideries, prints and applications;
executes different types of dyeing: single, roll, "degrade", shaded or blotted;
realises from a sketch, outline, or drawing any decoration, trimming, complement or finishing;
creates accessories, kits, extras or ornaments of its own initiative, craft or inspiration;
reconditions, gives the finishing touch, completes, improves, corrects, retouches and takes care, both according to Customers' requests and on its own inspiration, vein and ideas.
Actually, do you have urgency, an intuition or a need? Ricamificio "La Perla" is ready, accurate and able and to realize it.
And everything is made meeting the requested deadlines, service and quality with competing attractive prices.
Our production, manufacturing and realisations are made exclusively in our workshop in Laterina strictly following the "Made in Italy" standards, and fanatically exalting our manual skill with inborn passion for handcraft.   
Little by little Ricamificio "La Perla" has undertaken and maintained relationships and collaborations both directly and indirectly with many Customers, among the most known:
Prada
Dolce & Gabbana
Ermanno Scervino
Moschino
Roberto Cavalli
Monnalisa 
etc…
Having always possessed creativity, craft and inspiration in their dna, the Bellacci sisters have recently ,given free play to their fantasy, handcraft and ability taking part to Fairs and Exhibitions such as those in Milan, Florence, Rome and Naples to present their latest project called "Wedding" which found big favour with the public and the critics for its newness, originality and modernity of their creations.
And the escalation of Ricamificio "La Perla" is not destined to take breaks. Any anticipation would be too early, but in a short time an exclusive patent, an innovative product, a new thing for the look of all of us is breaking in the market. Wait for this surprise to come very soon!